Erap favors extension of martial law in Mindanao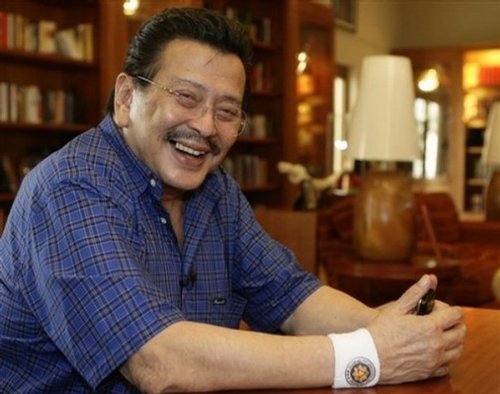 MANILA, June 29 -- Former President and now Manila Mayor Joseph "Erap" Estrada on Thursday said he is in favor of extending the implementation of martial law in Mindanao.
With the 60-day martial law now on its halfway period, Estrada said the ongoing armed conflict in Marawi City and the age-old problem of terrorism in the region takes more time to be effectively addressed.
"Yes. He (President Duterte) knows better," the Manila mayor said when asked if he approves the idea of extending the military rule in the war-torn Mindanao at the sidelines of the recognition ceremonies for street children who completed the Drug Abuse Resistance Education (DARE) program at the Manila Boystown Complex.
"I believe it takes time. He needs some more time…That's why he has all the advisers there, the military think tank, 'di ba? They know better than anyone of us, including me," Estrada added.
When he was President and battling the Moro Islamic Liberation Front (MILF) in 2000, he pointed out that, he, too, was advised to "go all-out" against the Muslim insurgents.
When asked if he would also give the same advice to Duterte, Estrada quipped: "Well, I'm not his adviser."
Nevertheless, he said he was among the millions of Filipinos supporting the Duterte administration in fighting criminality and terrorism in the country.
"There's no substitute for peace and order. Without peace and order, no country will ever succeed," Estrada added.
A staunch supporter of Duterte, he reiterated that the imposition of martial law in Mindanao is justified as the President "knows what he is doing."
"He's good, he's good," Estrada said when asked how he views Duterte's handling of the Marawi crisis.
Duterte placed Mindanao and its nearby islands under martial law on May 23 while he was on an official visit in Moscow, just hours after the radical Maute group started laying siege to Marawi. It will be in effect for 60 days, pursuant to the 1987 Constitution. (SFM/PNA)